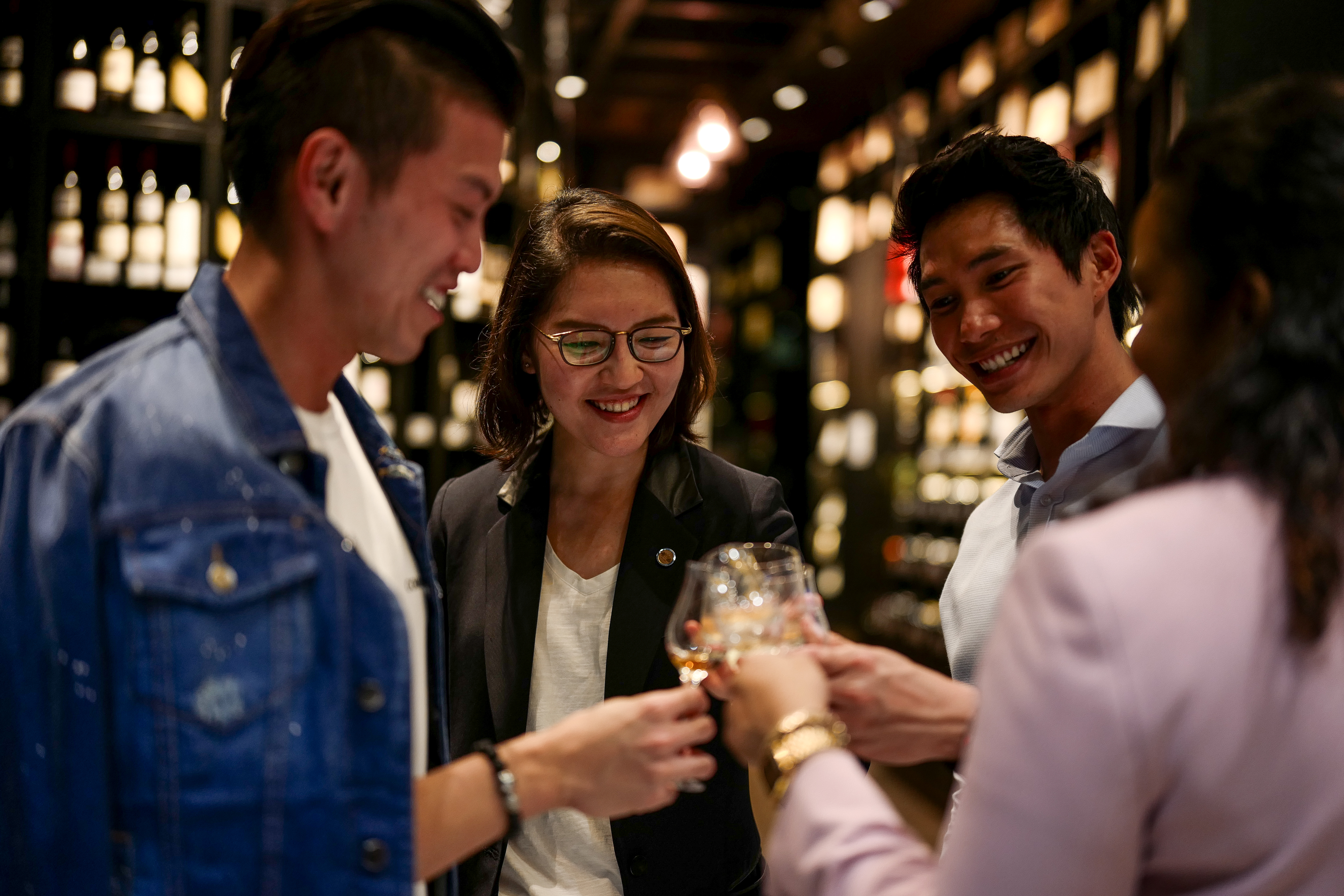 The Singapore Alliance for Responsible Drinking (SARD) is a joint initiative of the EuroCham Wine & Spirits Committee (whose members include: Bacardi, Beam Suntory, Campari, Edrington, Moet Hennessy Diageo Singapore, Pernod Ricard, Remy Cointreau and William Grant & Sons), Heineken, Carlsberg and the Singapore Nightlife Business Association (SNBA).
As part of SARD, the parties have agreed to collaborate and work towards ensuring high standards for the nightlife industry in Singapore and advancing awareness raising campaigns aimed at tackling the misuse of alcohol, including binge drinking.
SARD also wishes to promote the responsible consumption of alcohol through targeted consumer campaigns that draw on best practices from global and regional initiatives for Responsible Drinking – including collaborations with schools/universities and public engagement activities through media, social media and trade outlets.
SNBA is the category association representing professional nightlife business operators in Singapore. By supporting training and educational initiatives that will raise the level of professionalism in the nightlife industry, SNBA aims to ensure responsible operations for the safety and security of all.
Our Members